Web Design and most all graphics by:  Donetta Clayton  All pictures, text, and information are property of Clayton's Web Design and Miller's Kennel.  Please do not download or copy our graphics.  They may NOT be used  without written permission. Thank You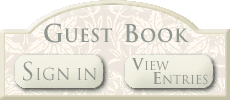 Weimaraners, Labrador Retrievers 

Melissa Miller Buncombe, IL. 62912

Let Me Help Find Your New Best Friend... A Companion for Life ...

This page was last updated: August 7, 2015
NOTE:  All puppies are sold on limited registration (No breeding rights).  Some exceptions may apply. To the best of my knowledge all puppies are in good health at the time of placement. The new family has 48 hours from the date & time of the sale in which to have the puppy checked by a licensed Veterinarian and is urged to do so.  If the New Family does NOT take puppy to vet within 48 hours this contract is VOID. No money will be returned after this time.  A replacement puppy will be offered after the first forty-eight hours.  I have a Two year Genetic health guarantee. Puppy replacement only.  Again to start the health guarantee, you must have your Vet confirm puppies health within 2 days (48 hours) of getting your new puppy, then sign and return a copy to Miller's Kennels.  If the new families veterinarian finds anything seriously wrong with the puppy, they will be refunded the price of the puppy only during this forty-eight hours after a puppy replacement will be offered.   Provided a letter from the examining Veterinarian is offered as evidence of the puppy's illness. Before any money is refunded, or puppy replacement the breeder will be allowed to take the puppy to the vet to verify illness. Note: The cost of any medical treatment at the time of the examination by your vet is the sole responsibility of the new family.  

NO REIMBURSMENT WILL BE MADE FOR ANY MEDICAL EXPENSES

Miller's Kennel  assumes no responsibility on this puppy after leaving the premises, including medical expenses, mortality, landlord's disapproval, allergy to animals, disagreement with family, or for any other reason. It is further understood and agreed that no warranty or representation has been made with respect to sold puppy, except as set forth in writing in this agreement.  

NO MONEY REFUND IS GIVEN AFTER THE 48 HRS!!  

I wanted to share the services this company provides. I highly recommend them.

https://www.facebook.com/LifetimeCompanionPetCremationServices

*Some real quick answers you might want to know about my dogs/puppies and Miller's Kennel*

You are welcome to come out and see my kennel with a few precautions it will be safe for my dogs and puppies. There are times of the day feeding and puppy care that this will not be possible because my dogs/puppies always come first. All my breeding dogs have been tested by the: Orthopedic Foundation for Animals (OFA) hip certifications. My dog/puppies are registered by American Kennel Club. These organizations keep track of the number of litters bred every year, require verification of breed records, each of my dogs have all their records, shots, vet visits, and test up to code. Feel free to ask all the questions you like. If you're still not sure come out and see my Kennel and meet some of my family. Just give me a call Melissa at 618-927-4509 or email at: millerskennel@hotmail.com. Good luck in finding your special family member. Thank you for choosing to visit Miller's Kennels online!

FOR A FEW MONTHS MILLER'S KENNEL IS LUCKY TO HAVE RADIM LORIS TEUER FROM GERMANY TRAINING DOGS. YOU ARE WELCOME TO GIVE HIM A CALL IF YOU WOULD LIKE YOUR DOG TRAINED. OR IF YOU JUST WANT TO TALK WEIMARANERS HE HAS THREE BABIES HE BROUGHT WITH HIM FROM GERMANY. 

Burberry and Bastian Litter DOB JAN. 24, 2015 last Blue Male $1200

 YELLOW LAB PUPPIES COMMING SOON

NEW SIR KVIDO FROM GERMANY 

Burberry and Bastian last Blue Female $1,300.00...pictures of 04-28-15